Functional diagnostics is an area of clinical medicine to diagnose diseases, assess the functional state and reserves of the organs and the body as a whole by using instrumental methods.
The priority area is functional and ultrasound diagnostics of cardiovascular diseases.
Diagnostic electrocardiography and ultrasound help reveal a method and a scope of treatment, including in cardiovascular surgery, and allow dynamic observation.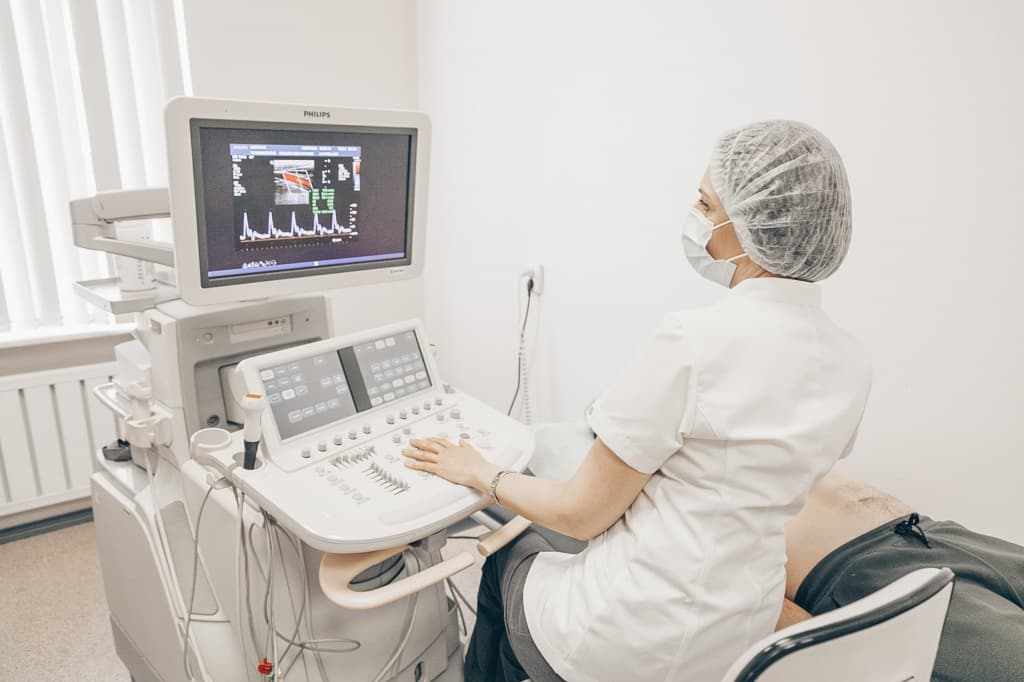 All functional diagnostics physicians who perform diagnostic ultrasound examinations have a specialisation in cardiology. They are experts in the field of ultrasound diagnostics of cardiovascular diseases. They also work on expensive cardiology equipment using modern technologies of colour tissue Doppler. They perform 3D and 4D imaging to see structures of the heart and large vessels as they are seen by a cardiac surgeon during the operation. The combination of these factors ensures that we can increase the quality of obtained information and accuracy of diagnostics. We can also minimise the risks of errors.
Along with the traditional diagnostic procedures, the department of functional diagnostics assists in cardiac surgery. The department also uses methods for diagnosing the diseases of the respiratory and nervous systems.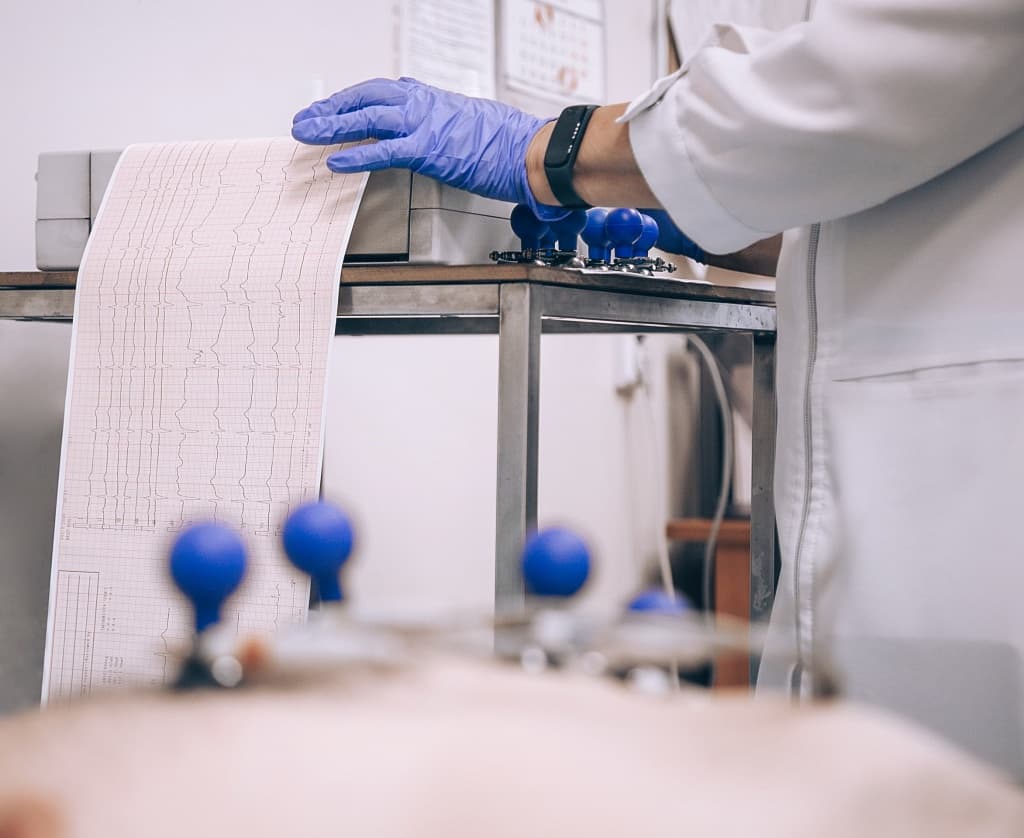 List of the diagnostic methods:
Electrocardiographic examinations:
ECG and ECG tests
ECG Holter monitoring and Holter monitoring of blood pressure (1 day and 3 days)
Treadmill test
Laboratory echocardiography:
3D echocardiography
3D transesophageal echocardiography
Stress echocardiography with physical load
Stress echocardiography with pharmacological load
Contrast echocardiography
Vascular ultrasound:
Duplex / triplex scanning of brachiocephalic arteries and veins
Transcranial Doppler ultrasound
Duplex / triplex scanning of arteries and veins of the upper and lower extremities
Duplex / triplex scanning of the aorta and its branches
Respiratory systems:
Spirometry, including breath tests
Pneumotachometry
The functional diagnostics physicians collaborate with surgeons, general practitioners, cardiologists, and neurologists at all stages of the treatment and diagnostic process. If a pathology is detected in a patient, he/she will be immediately referred for a consultation with a relevant doctor.
You can book a medical appointment for diagnostics or treatment by phone: +7(812) 676-25-25 or on the website: Booking a medical appointment