The center is a unique combination of cardiology, cardiovascular surgery, vascular surgery, arrhythmology, X-ray surgery, cardiac anesthesiology that works as a whole, allowing to conduct the treatment process and subsequent observation of patients within a single unit.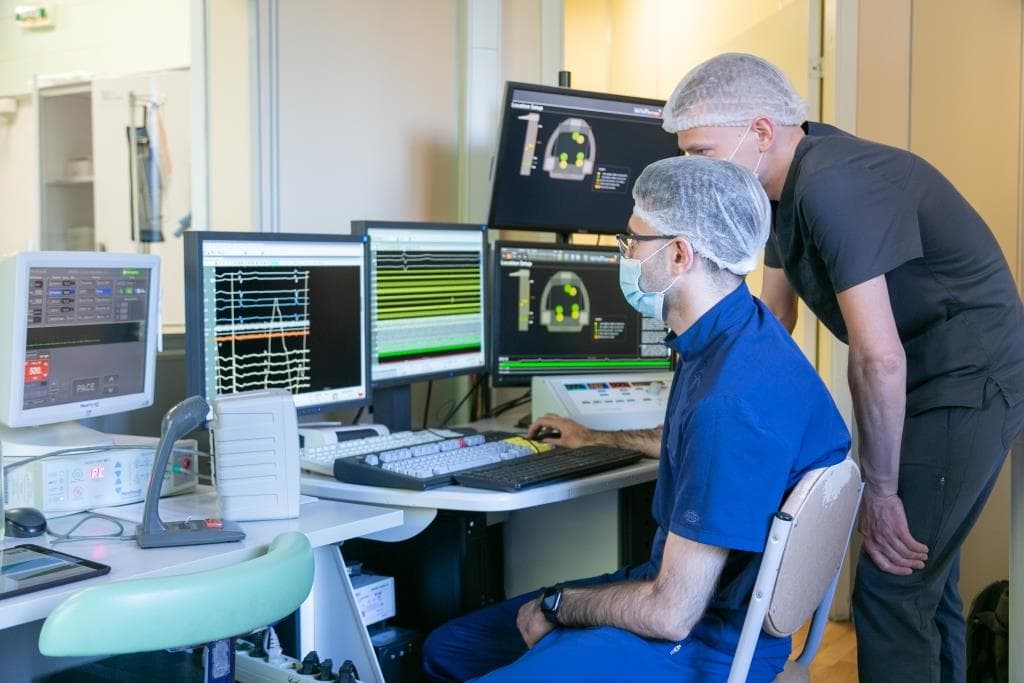 The Center for Cardiac Surgery and Interventional Cardiology includes:
Department of cardiovascular surgery

Ambulatory-diagnostic department of cardiology and functional diagnostics

Roentgen-endovascular diagnostics and treatment room (REDT)

Cardiologists (outpatient department)

Cardiac intensive care and anesthesiology group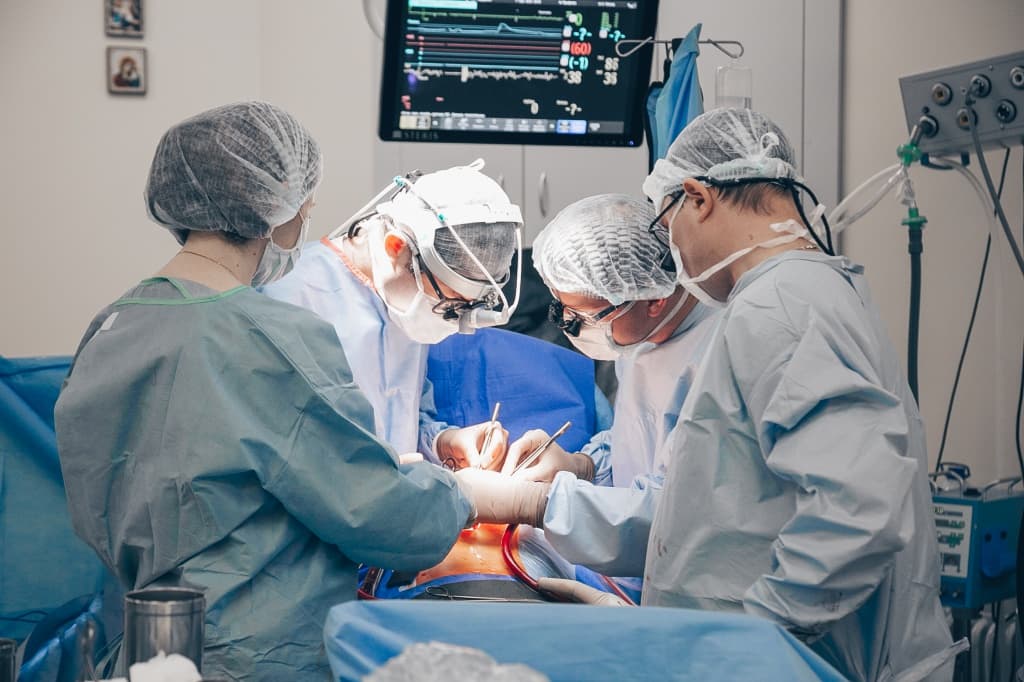 Activities areas of the Center
complete physical examination of patients with systemic atherosclerosis and other vascular diseases for accurate determination of the diagnosis, the risks of complications and the most effective and safe treatment strategies;

surgical treatment of CHD, valvular heart disease;

thoracic and abdominal aorta surgery (aortic aneurism, aortic dissection);

surgical treatment of atrial fibrillation (isolated and in combination with other heart diseases);

surgical treatment of atherosclerosis of the brachiocephalic arteries and lower limb arteries

endovascular treatment of coronary heart disease, multifocal atherosclerosis (lower limb arteries, brachiocephalic, renal arteries, aorta, cerebral vessels, etc.);

prevention of thromboembolia of the pulmonary artery (cavafilter installation);

endovascular treatment of tachyarrhythmia (catheter ablation of arrhythmogenic areas of the heart);

surgical treatment of cardiac conduction disorders (artificial pacemaker implantation), prevention of sudden cardiovascular death of patients with cardiac pathologies (cardioverter defibrillator implantation), implantation of devices for long-term ECG recording (Reveal).